Just a quick note to say that KontroLIR is available for limited preorder now. Check out he following links for details:

Shop: preorder KontroLIR here
Blog: Previous blog post about KontroLIR
WiKi: Full documentation is available via the KontroLIR wiki

KontroLIR is available for limited preorder now
Pre-Launch Promotion
Pre-orders are available now – see link above. If you pre-order today, you get a free upgrade of the external I2CEEPROM option (value $5), while stocks last.
KontroLIR – the first Arduino compatible IR remote control
Additional Information
For more details check out the KontroLIR Product Datasheet or contact us directly using the contact link above.
Trademarks etc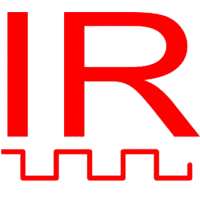 Other than as customers, we do not have any commercial relationship with 3rd party vendors mentioned in this post and any trademarks referenced remain the property of their respective owners. The remote control enclosure shown will have some unrelated branding (not displayed in images) from the original device, which should not be taken as any endorsement or otherwise of KontroLIR.