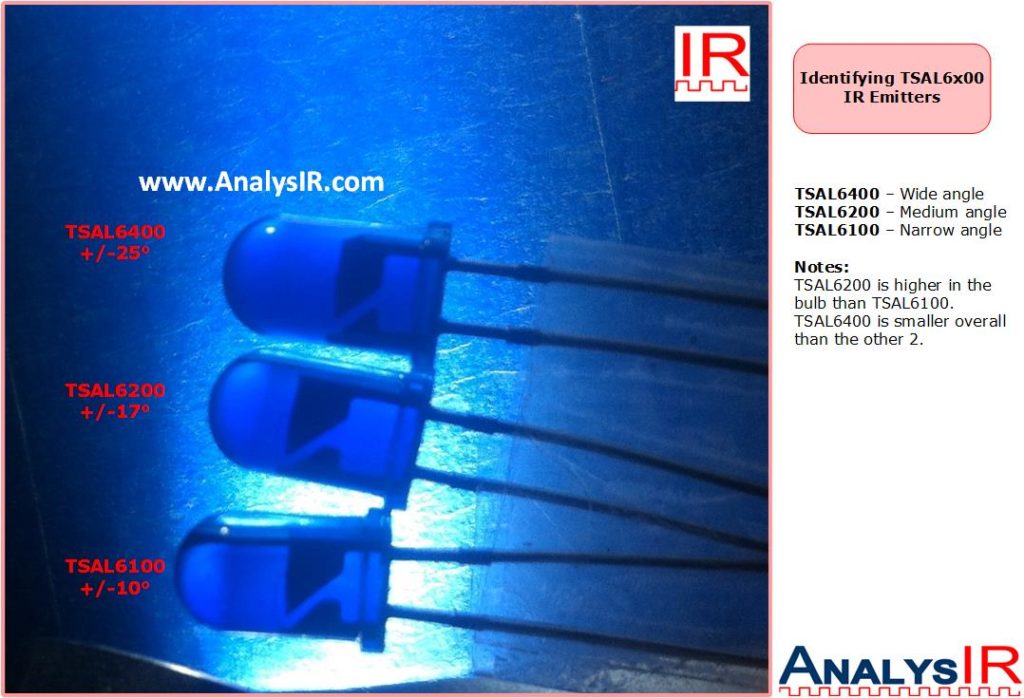 Anyone working regularly with IR emitters will eventually come across a situation where they cannot distinguish between similar LEDs of different angles. Here we present one method of Identifying TSAL6100, TSAL6200 and TSAL6400 IR LEDs, based in part on the manufacturing processes used to generate the different angles.
In all of this discussion we refer to the 'metal' part as the piece enclosed inside the plastic bulb of the IR LED (not the legs). The TSAL6100 'metal' part is lower in the bulb than the TSAL6200 and overall larger than the TSAL6400 plus a different shape. The TSAL6200 is higher in the bulb than the TSAL6100 & TSAL6400 and overall larger than the TSAL6400. The TSAL6400 is smaller than both the TSAL6100 & TSAL6200 and lower in the bulb than the TSAL6200. We include a close up photo of all 3 IR Receivers below, for reference: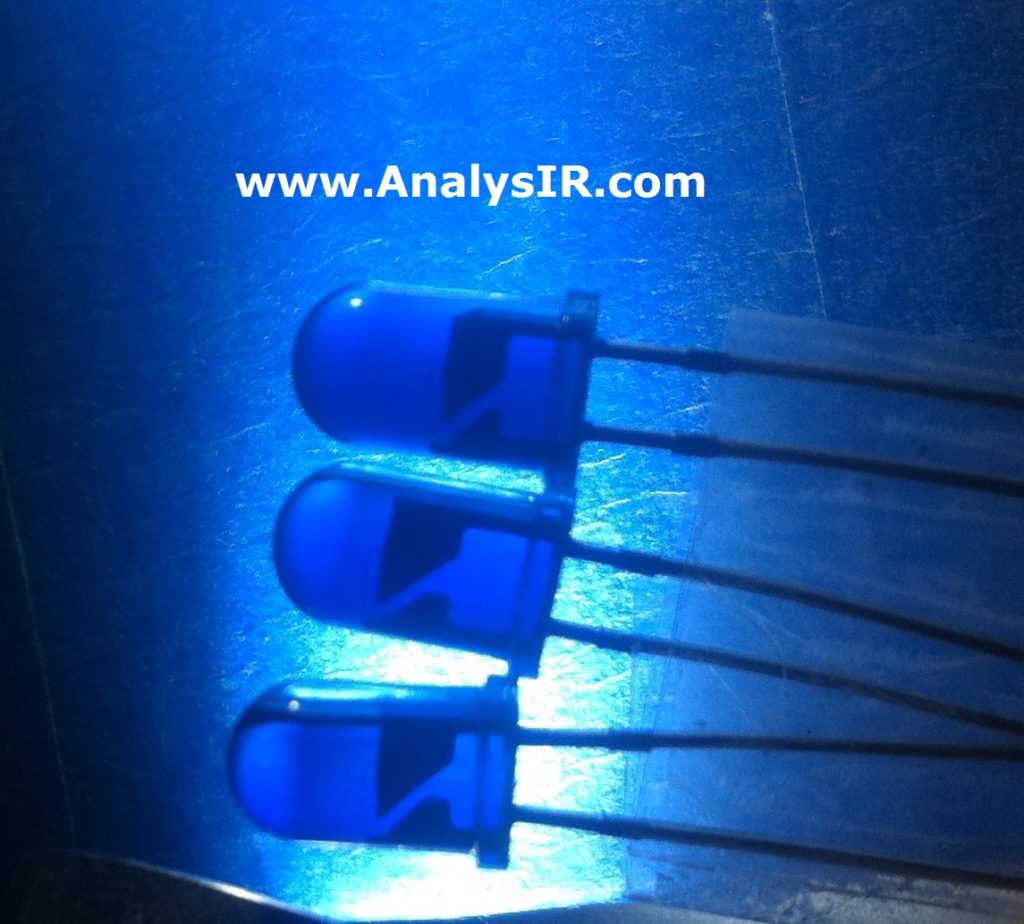 Below is a link to download a PDF of the comparison, for reference.

What's the angle?
These quality IR LEDs from Vishay come in 3 angles
However, it is not that simple. The quoted angle refers to the 'Angle of half-intensity'. This is the angle where the IR intensity is 50% that of the centre line pointing forward. There is still some IR being emitted outside of the 'half-angle' on all sides. Refer to the data sheet to see for yourself.

Identifying TSAL6100, TSAL6200 & TSAL6400 IR LEDs

More details on Infrared emitters and data sheets can be found via Vishay's website.
Check out AnalysIR, LearnIR, our A.IR Shields and our range of Infrared remote control modules via our webshop, by clicking the following link https://www.analysir.com/blog/shop/ . You can also find us on Tindie