One of our users from Italy, Guido, was tasked with upgrading an old in-house WRC system to allow the team of Sport's Journalists to access the rack of satellite receivers relaying the various sports events around the building.  The challenge is that all of the STB (Set Top Boxes) are located in a dedicated room away from the Journalist's desks and it is impractical for them to manually change the stations when working to tight deadlines. Previously there was a system in place to remotely switch feeds, but Guido needed to upgrade the system to handle the ever growing number of devices and Infrared protocols. Luckily, he found AnalysIR during his research to implement 'a hack for Hacks using AnalysIR'.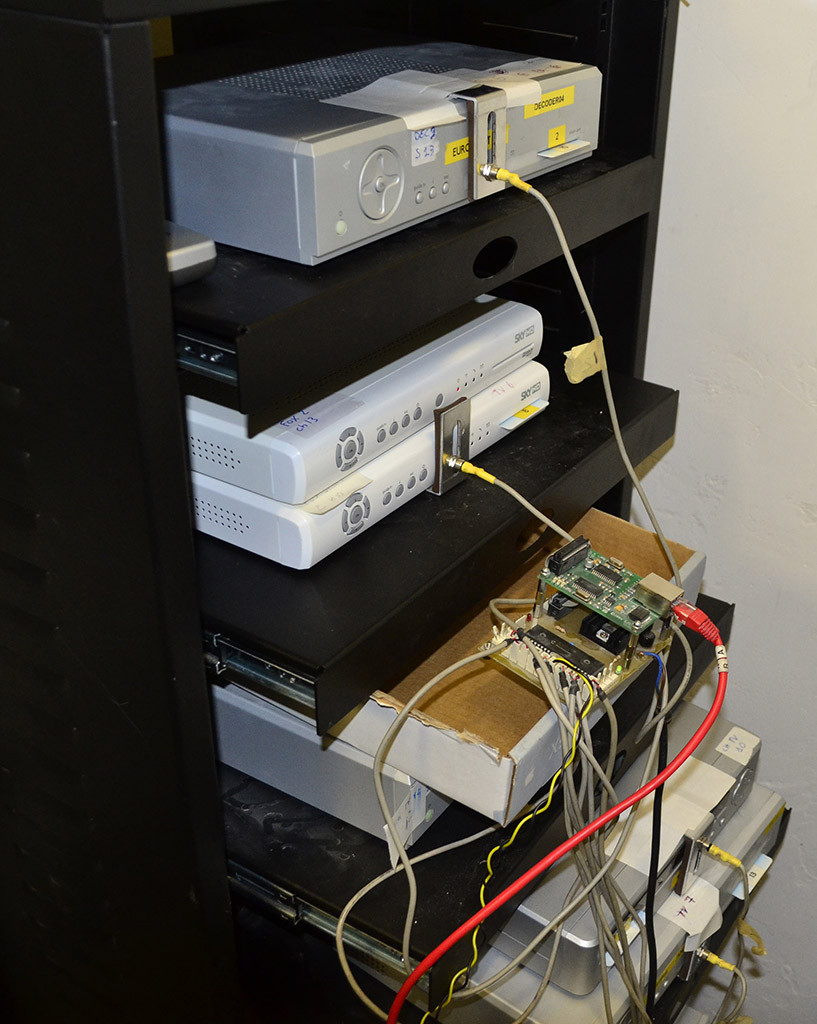 Hack is also a colloquial term for Journalists!
Guido set about capturing all of the codes with AnalysIR using the USB IR Toy as a source device. This proved to be much easier than the original approach. Then he set about updating the web interface, which made it easy for the journalists to control the satellite feeds.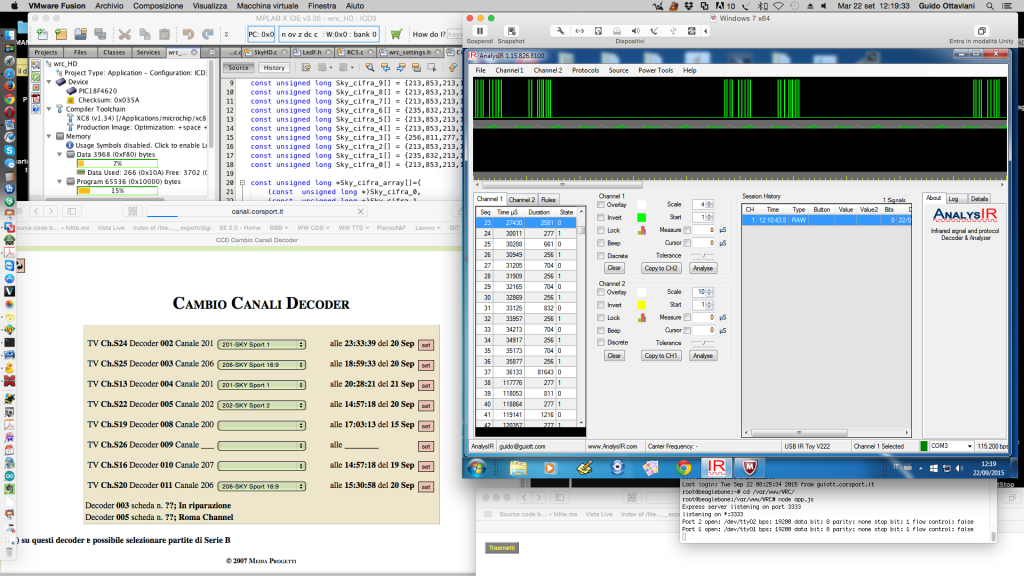 We particularly like the 'home-brew'  mounting brackets used to house the IR emitters for each unit, which helped avoid signals being misdirected to the wrong device. The WRC project is a great demonstration of the application of hobby 'Maker' skills being used to great effect in the workplace – but we can't stop thinking how unfair it is for these Journalists to get paid for watching all the top sports events.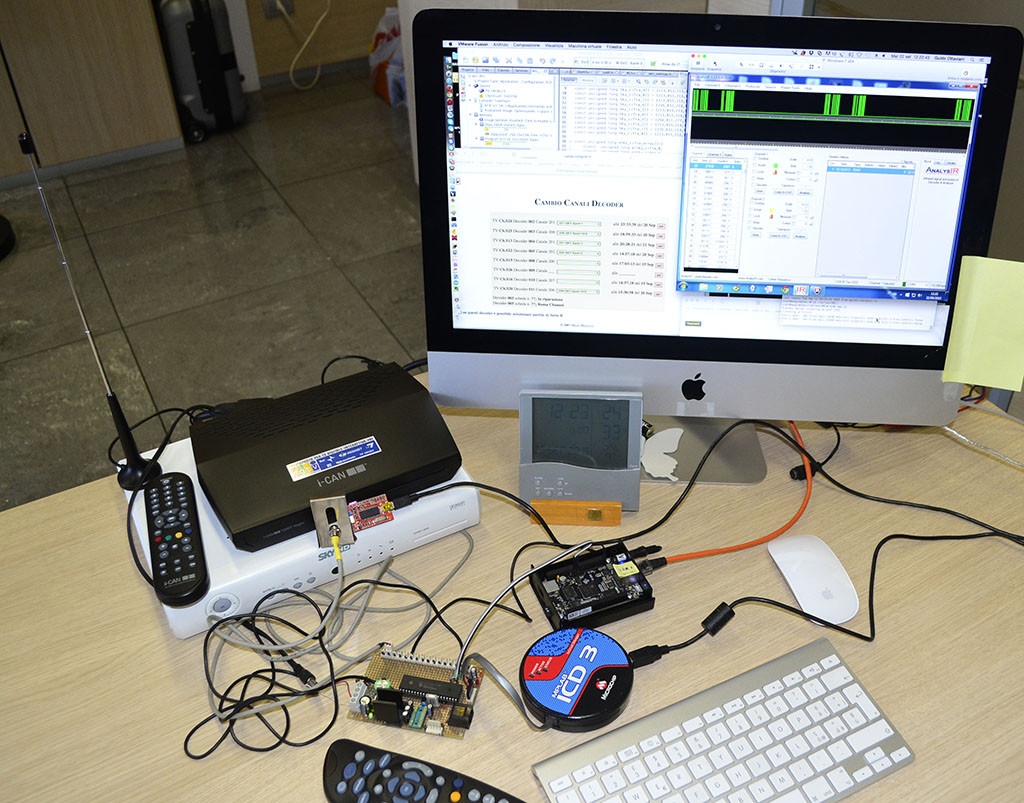 The development environment comprised:
AnalysIR (automatic C code generation for recorded signals)
USB IR Toy (Infrared source connected to AnalysIR)
Beaglebone Black
Microchip MPLABX
PIC18F4620
A hack for Hacks using AnalysIR
Check out Guido's full project description in more detail here.